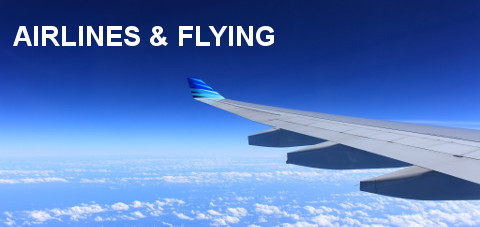 So you have a long flight ahead of you and you would really like to have Wi-Fi available. Most flights do offer it, but it will cost you. Keep in mind that most Wi-Fi offered is for domestic flights only. If you are going to take your chances, you want to be sure you are getting what you pay for.
Once you know your planes flight number, you can check if there will be Wi-Fi available. But this won't guarantee that you get it. Every plane has its own equipment installed, and Wi-Fi may not be available to you on that particular plane.
A recent lawsuit had a woman suing United for DirecTV service that she had for 10 minutes before it quit. What she was not aware of was that it worked only in the continental US and she was flying to Puerto Rico.
Virgin America and Air Tran Airways claim you can get Wi-Fi on 100% of their flights. The prices range from $4.95 to $19.95 for mobile, and $11.00 – $49.00 for computers. These prices are pretty much the standard rates for most flights.
International airlines such as Lufthansa and Qatar airways do offer Wi-Fi, and Turkish and Norwegian airlines actually offer it free of charge.
You can check with your airline or you can use flight searches to check out this information. Sites like SeatGuru, Hipmunk and Routehappy are designed to not only find flights or the best seats but also to let you know if Wi-Fi is available on board.
Check with coupon sites such as retailmenot for possible free Wi-Fi passes. Car rentals, travel packages and certain parking passes also allow you to score free Wi-Fi on board.
Southwest airlines is currently the only airline offering gate to gate Wi-Fi service. It is not available on all of their planes yet, but keep an eye out for that to be the standard, and for many other airlines to follow suit.
As you can see by the prices, it is obviously much cheaper to use Wi-Fi on a mobile device than on a computer. Also computers must remain stashed away on take-offs and landings, so if you want easy access, be sure to get it for your mobile device if possible.
Keep in mind that just because it is offered, and you have paid for it, does not guarantee that service will be available to you on your entire flight, or even at all. You may get super slow connection, or not receive any connection.
Perhaps taking your favorite novel or settling down to watch the in-flight movie still remain the best and cheapest way to have a little entertainment on your next flight. Sadly, many flights are now getting rid of the in-flight movie as well. So the future of in-flight entertainment remains…well…up in the air.