Roadrunner Mobile App Download
You can download our Mobile App by either visiting one of the app stores below or you can scan the QR below that is right for you.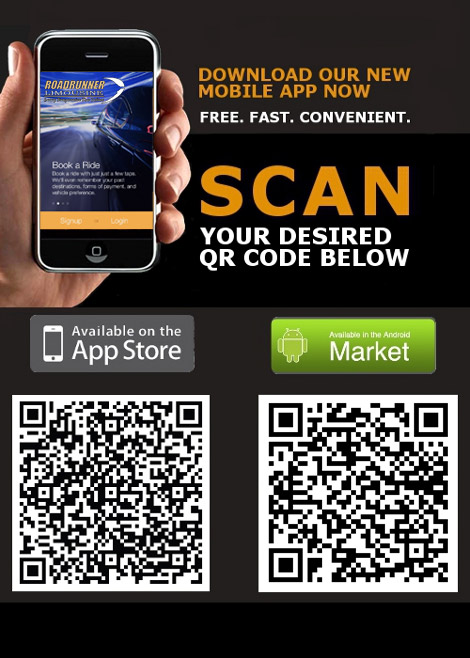 Use your online account email & PW to login. For help call 480-310-7773 & we'll resend your login information.
Helpful hint: From airport APP booking – select current location icon, in search box enter the airport code (e.g. PHX) & then select the airport address with the airplane icon on the left.