Success!
Thank You – Your Reservation Was Received
Please note that this reservation CANNOT be considered FINAL or CONFIRMED until it is approved by one of our representatives. A follow-up email notification will be sent to the email address you provided once this reservation is reviewed and finalized. If you need assistance, please call us at 866.798.7694 (24/7 availability) or email us today.
SAVE TIME ON FUTURE RESERVATIONS – Download Our Mobile App Below
Either click on the appropriate link below for you, or use your cell phone to scan the QR codes below.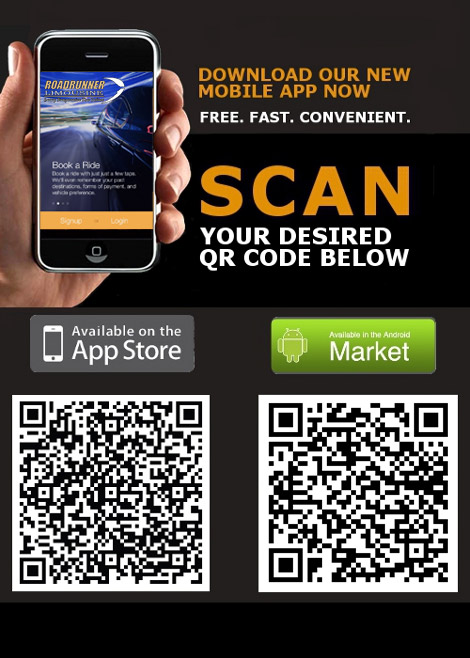 ---